News
Subscribe to posts
The following motion was carried unanimously. 
"This Glosvain supporters' meeting resolves that Glosvain shall be wound up by its officers as soon as practicable from the date of this meeting. Any residual funds after winding up are to be donated to UKWIN." 
Full minutes are attached below.
Dear Supporters,
Please see our AGM minutes below.
Please read and feel free to make contact about the ongoing issues.

We are in need of a Treasurer. There is very little to do, as we
anticipate very few transactions and as much help as you need. But we
must have one.
GH Chair
EA2015/0254-6.  GCC appeal against the IC's ruling in favour of Cos Ttofa.
Tribunal Judgement issued 10/03/2017.
Tribunal rejects council's waste contract appeal
The Information Tribunal has overwhelmingly rejected the council's appeal against the Information Commissioner's decision.  Indeed, in some instances, the Tribunal has ordered even more information be released than the Commissioner required.
The Tribunal confirms a few exceptions and those are predominantly to protect UBB's genuine commercial interests or personnel details.  The council's press release takes the disingenuous to a new high.  It is fake news.
This judgement challenges GCC's exaggeration of its commercial role and rejects its shunning of transparency and public interest.  Seen together with its failure to maintain the contract's confidentiality, the Conservative cabinet has lost all credibility. It is exposed as an anti-democratic body, guided by expensive consultants and legal advice, all paid for by us.
The contract guarantees high profits and no savings in early years, presumably out of fear of an early cancellation, as is happening elsewhere.  Savings are projected by comparison with the very thing they say can't go on, i.e. landfill.  
Gerald Hartley
Glosvain Chair
14/03/2017
Notes 

1. The Tribunal's final decision is attached at the bottom of the page (PDF).

2. Stroud News and Journal article on the ruling can be read here.

3. Following the Tribunal ruling, GCC has published the revised contract on its website, but not in a particularly accessible way. For convenience, the links to the contract, its schedules and the business care released by GCC are below:
The document entitled "CAM_1B-_5384663-v1-Schedule_1"  tells you what each schedule contains
Dear friends and supporters,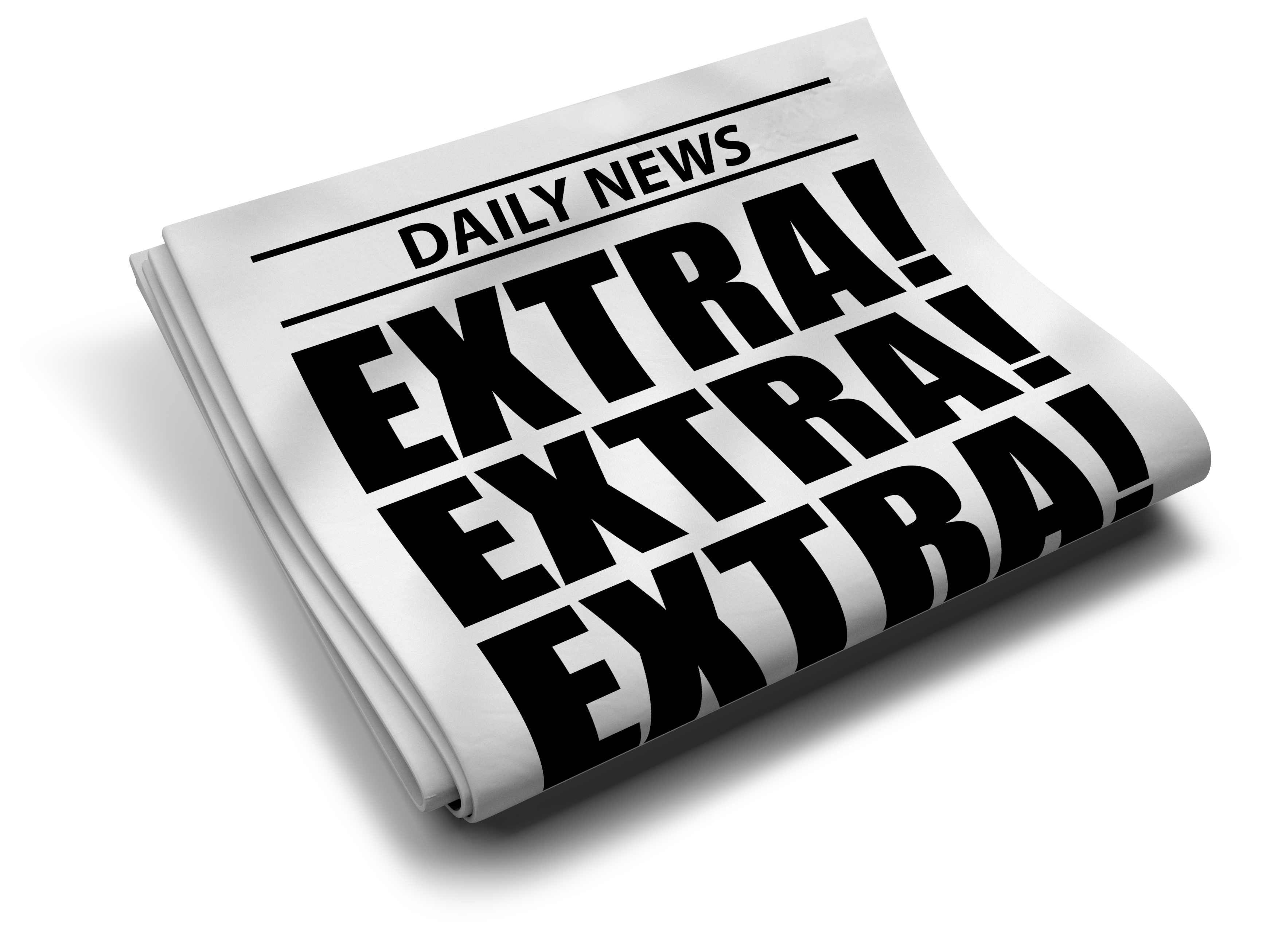 Here are some updates we would like to give.

Glosvain AGM
Our AGM would normally be held in November 2016. However, your core group suggest waiting until January 2017 when we hope to know the outcome from the Tribunal that is considering GCC/UBB's appeal against the Information Commissioner's decision in favour of our Freedom of Information request for the release of the contract and the business case.

FoI Tribunal
The final Tribunal hearing day is December 5th. We anticipate that the Tribunal will then retire to make the decision, which is very unlikely to be a simple yes or no. It may be January 2017 before we know the outcome. The tribunal decision is the end of the line. 
UBB Community Liaison Group (CLG)
The UBB Community Liaison Group, made up of local parish and district councillors, advised by Glosvain core group member Chris Harmer, have persuaded UBB to fund a scheme for air quality monitoring at a number of sites near to Javelin Park. We believe this is unique in the UK. Stroud District Council will be involved in the collection and analysis of data. 

Grid Connection
Western Power have approached Stonehouse Town Council about the route for cables that will deliver electricity from the plant to the grid. There is no legal requirement for planning permission, but when the plant application was made, UBB said connection would be either to Chipman's Platt or Tuffley. They now say it will be along the B4008 and via Stonehouse. There seems to be no thought of consulting any other Parish Council. 

Food Waste
Stroud District's new food waste collection looks like delivering as much as 6,000 tonnes per annum for anaerobic digestion. This fantastic response by residents will hopefully shut Stan Waddington up for the foreseeable future. We believe this will mean SDC delivering the least amount of waste per head of any of the 6 Glos Districts and we know it's a better environmental outcome. 

Plastic Recycling
A prototype process that converts the plastics we don't currently recycle, to a product from which various fuels and water-proofing waxes can be made, is up and running. This is the kind of technology which demonstrates why we say GCC/UBB are delivering yesterday's technology tomorrow. Over the next few years, locally deliverable facilities will compete with Energy from Waste incinerator plants for this waste. Material that EfW's need to run efficiently would be denied them. Whether the GCC/UBB plant spec could cope with this change is of course currently one of the many contract secrets. If not, GCC may be faced with trying to force collection authorities to let them burn recyclate! 

County Elections
There's an election in May 2017, so now is the time to start thinking about how to turf out those who supported this project, what questions to ask candidates about their intentions with regard to the contract and their commitment to transparency in future.

A Tribunal is hearing Gloucestershire County Council's appeal against the Information Commissioner's (ICO) decision that GCC should release the unredacted business case and contract for the Javelin Park mass burn incinerator, as requested by Glosvain's Cos Ttofa.

GCC and Urbaser Balfour Beatty were both represented by the same barrister.

Cos was represented in London by our chair Gerald Hartley for the 3 days 27-29/09.

We are grateful to County Councillor Sarah Lunnon for attending on Thursday as a witness.

We were, of course, excluded from any of the sessions where the 'secret data' was being considered. It was a public hearing, so nothing said in open court is secret. However, with closing submissions still to be made, we are not minded to report or comment at this time on any contributions made by any of the parties to the Tribunal, or to speculate on the outcome. 

To further inform the Tribunal's deliberations, the judge requested that the ICO's closing statement be submitted in writing in 2 weeks, with ours in the 2 weeks following that and GCC/UBB the 2 weeks after that. So there will be no decision until some time after November 4th and all the parties were asked to reserve December 5th for a possible recall.





For clarity, Glosvain wish to make clear that it has not and does not back any particular waste processing solution provider. We have supported MBT as a process we would have preferred to have seen employed by GCC for Gloucestershire's municipal solid waste treatment. A general meeting of Glosvain supporters will be held in October 2016, when the Core Group is likely to put forward winding up proposals.
Dear Supporters
Sadly, 2015 failed to deliver the demise of the GCC/UBB incinerator project that we all wanted for Christmas.  I hope you all enjoyed the festive season nevertheless.

Despite the best efforts of a group of nomads, the Javelin Park site has not been rendered unusable for incineration and the threat of site works commencing in the next few months is upon us.

So what is Glosvain's ongoing role?

Well firstly, we never give up hoping that better options will somehow prevail and the only show in town that might make that possible any time soon, is R4C.  Those of you that attended our July meeting or the AGM, will know that the proposed technology, a combination of Mechanical, Biological and Heat Treatment (MBHT), is a high quality version of what we have always advocated.

The big question is, will a viable enterprise and proposal emerge in time that either enables GCC to countenance a contract cancellation, or persuades UBB and their financiers to withdraw.  I hope so.

There are a lot of issues to be addressed, involving both the County and District Councils, so please lobby your councillors to remain engaged with this.  They are the decision makers and responsible for the solution we end up with.

Meanwhile we continue to pursue a number of issues:

1.     The County Council has appealed against the Information Commissioner's instruction to reveal contract data.  This means that the case will now be heard by a judge at a Tribunal. It will probably take until next Christmas to exhaust the process and arrive at a resolution.  Cos Ttofa has been and is our resolute participant. See here for more info.

2.     Chris Harmer is working with parish councillors to provide technical data about air quality monitoring and soil sampling equipment, which the consultative group will ask UBB to fund.

Hopefully, UBB will see that it is in their interests to find ways to reassure the public about their greatest concern – the volume and nature of the projected emissions.  Obtaining equipment asap would enable a data collection and measurement regime to be established and benchmarking to commence.  It's important to understand that other pollution in the Vale, from the A38, M5, diesel trains and canal boats, and industrial premises is all discounted when incineration emissions are projected (see next).  That is why we need monitoring equipment asap.

3.     Plumeplotter continues to provide an invaluable indication of the anticipated level and nature of incinerator emissions, mapped onto the likely areas of deposition and displayed on the Glosvain website. Created by a local activist, the quality of this work has been positively peer-reviewed by a nationally recognised expert.  We are grateful to both experts for enabling us to advise local residents in a more informed way than either GCC or UBB have managed to do.

4.     This year will see the start of a new refuse collection contract in Stroud District.  We hope residents who don't compost will make use of the new food waste collection.  We need to reduce waste and increase recycling in every way we can.  The County Council's waste strategy aspires to a 70% recycling rate, which is probably unattainable if the incinerator goes ahead.  We suggest that the weight and volume per head of waste not recycled is a more critical factor and will ask that this data is regularly published on their website.

Finally, I hope the new year brings improvements in the quality of those things that are most important to us all and that Glosvain's work is a contributor to that.'

Gerald Hartley (Chair)
Dear Supporter
Please come and join us at a Demonstration on Wednesday 11 Nov at 9:15 am outside Shire Hall, Gloucester City Centre. The County Council Cabinet will be meeting on that day. They are set to make a decision that will make it more difficult than ever to ditch the incinerator.


They are planning to hand over a further £17m of our taxpayer cash to UBB to pay for escalating construction costs. This would make it a total of over £30m given to UBB upfront to start the incinerator project, before a spade has even broken ground. Astounding, when we know it would be better if GCC cancelled the project right now and paid the undisclosed cancellation fee. We could then save £10 million per annum, over 25 years, by using a better and cheaper alternative such as R4C (which would also cost £135m less to build!).

Neither elected councillors, nor the public, have ever been shown the full costs of the incinerator, despite the Information Commissioner having ordered GCC to disclose the details last month. It is outrageous that this hasn't happened. Instead, GCC is appealing the decision, keeping the information hidden for as long as possible, and until after they make this further financial commitment on 11 Nov.

Please help make a difference -  come to the DEMO!

What else can you do.....?
--Email your county councillor..... Let's put as much pressure on theCabinet and Council as possible and make it clear that they are poised to make a thoroughly undemocratic and financially reckless decision.

Here's a list of all the councillors and their email addresses, ordered by their constituency. Alternatively you can look up contact details for them here on GCC's website. Please copy the leader of the council, Mark Hawthorne (mark.hawthorne@gloucestershire.gov.uk)

Hope to see you on Wed 11th - bring a banner!

Best Wishes
GlosVAIN

P.S. Don't forget, it's our AGM on Mon 9th November at 7:30pm at Quedgeley Community Centre.

Abbey (Andrew Gravells)                      andrew.gravells@gloucestershire.gov.uk
All Saints and Oakley (Colin Hay)            colin.hay@gloucestershire.gov.uk
Barnwood and Hucclecote (David Brown)        cllrdavid.brown@gloucestershire.gov.uk
Barton and Tredworth (Jasminder Gill)        jasminder.gill@gloucestershire.gov.uk
Battledown and Charlton Kings (Paul McLain)  paul.mclain@gloucestershire.gov.uk
Benhall and Up Hatherley (Simon Wheeler)     simon.wheeler@gloucestershire.gov.uk
Bishop's Cleeve (Robert Bird)                robert.bird@gloucestershire.gov.uk
Bisley and Painswick (Jason Bullingham)      jason.bullingham@gloucestershire.gov.uk
Blakeney and Bream (Richard Leppington)      richard.leppington@gloucestershire.gov.uk
Bourton-on-the-Water and
           Northleach (Paul Hodgkinson)      paul.hodgkinson@gloucestershire.gov.uk
Brockworth (Robert Vines)                    robert.vines@gloucestershire.gov.uk
Cam Valley (Brian Tipper)                    brian.tipper@gloucestershire.gov.uk
Campden-Vale (Lynden Stowe)                  lynden.stowe@gloucestershire.gov.uk
Charlton Park and College (Klara Sudbury)    klara.sudbury@gloucestershire.gov.uk
Churchdown (Bill Whelan)                     bill.whelan@gloucestershire.gov.uk
Cinderford (Graham Morgan)                   graham.morgan@gloucestershire.gov.uk
Cirencester Beeches (Nigel Robbins)          nigel.robbins@gloucestershire.gov.uk
Cirencester Park (Joe Harris)                joe.harris@gloucestershire.gov.uk
Coleford (Paul McMahon)                      paul.mcmahon@gloucestershire.gov.uk
Coney Hill and Matson (Stephen McHale)       steve.mchale@gloucestershire.gov.uk
Drybrook and Lydbrook (Colin Guyton)         colin.guyton@gloucestershire.gov.uk
Dursley (Stephen Lydon)                      stephen.lydon@gloucestershire.gov.uk
Fairford and
        Lechlade on Thames (Ray Theodoulou)  raymond.theodoulou@gloucestershire.gov.uk
Grange and Kingsway (Barry Kirby)            barry.kirby@gloucestershire.gov.uk
Hardwicke and Severn (Anthony Blackburn)     anthony.blackburn@gloucestershire.gov.uk
Hempsted and Westgate (Pam Tracey)           pam.tracey@gloucestershire.gov.uk
Hesters Way and
           Springbank (Suzanne Williams)     suzanne.williams@gloucestershire.gov.uk
Highnam (Phil Awford)                        phillip.awford@gloucestershire.gov.uk
Kingsholm and Wotton (Jeremy Hilton)         jeremy.hilton@gloucestershire.gov.uk
Lansdown and Park (Tim Harman)               tim.harman@gloucestershire.gov.uk
Leckhampton and Warden Hill (Iain Dobie)     iain.dobie@gloucestershire.gov.uk
Longlevens (Kathy Williams)                  kathy.williams@gloucestershire.gov.uk
Lydney (Alan Preest)                         alan.preest@gloucestershire.gov.uk
Minchinhampton (Stan Waddington)             stan.waddington@gloucestershire.gov.uk
Mitcheldean (Brian Robinson)                 brian.robinson@gloucestershire.gov.uk
Nailsworth (Dorcas Binns)                    dorcas.binns@gloucestershire.gov.uk
Newent (Will Windsor-Clive)                  will.windsor-clive@gloucestershire.gov.uk
Pittville and Prestbury (David Prince)       david.prince@gloucestershire.gov.uk
Quedgeley (Mark Hawthorne)                   mark.hawthorne@gloucestershire.gov.uk
Rodborough (Brian Oosthuysen)                brian.oosthuysen@gloucestershire.gov.uk
Sedbury (Patrick Molyneux)                   patrick.molyneux@gloucestershire.gov.uk
South Cerney (Shaun Parsons)                 shaun.parsons@gloucestershire.gov.uk
St Mark's and
          St Peter's (Christopher Coleman)   christopher.coleman@gloucestershire.gov.uk
St Paul's and Swindon (Bernard Fisher)       bernard.fisher@gloucestershire.gov.uk
Stonehouse (Lesley Williams)                 lesley.williams@gloucestershire.gov.uk
Stow-on-the-Wold (Nigel Moor)                nigel.moor@gloucestershire.gov.uk
Stroud Central (Sarah Lunnon)                sarah.lunnon@gloucestershire.gov.uk
Tetbury (Anthony Hicks)                      tony.hicks@gloucestershire.gov.uk
Tewkesbury (Mike Sztymiak)                   mike.sztymiak@gloucestershire.gov.uk
Tewkesbury East (Vernon smith)               vernon.smith@gloucestershire.gov.uk
Tuffley (Tracy Millard)                      tracy.millard@gloucestershire.gov.uk
Winchcombe and Woodmancote (Roger wilson)    roger.wilson@gloucestershire.gov.uk
Wotton-under-Edge (John cordwell)            john.cordwell@gloucestershire.gov.uk
Updated and
revised plume models
1
by
Plumeplotter
, using the US Environmental Protection Agency's
AERMOD
software which has regulatory status in the US, has established that the incinerator pollution could extend over populated areas of the Stroud District such as Edge, Paganhill, Whiteshill, Ruscombe and Randwick as well as Standish Woods, in addition to local areas we are already aware of such as Moreton Valence, Haresfield and Kingsway.
This
new study
uses
local
wind data rather than the Bristol Filton data used by Urbaser
3
. In addition, the study has discovered that, because the incinerator building height and mass is so large in relation to the chimney height, the downwash from the buildings reduces the effective chimney height resulting in higher levels of  pollution.
A fully peer reviewed
report
from Imperial College on behalf of Public Health England has found that, for three incinerators studied in the UK, the measured pollution levels are factors of 3.6, 19, and 123 times the values predicted at the time of their planning approval
2
.
It could be that similarly high levels of pollution will apply in the Stroud District? This would mean that the figures quoted and used by UBB at the public enquiry in 2014 could be wildly inaccurate and indeed using the best case in the PHE report would be 3.6 times worse than predicted, meaning that it could have a considerable detrimental effect on the local beech woods as well as on the health of local residents.

At a recent meeting between the local parish councils and UBB requests were made for UBB to provide pollution monitoring equipment so that community monitoring can take place.
There are better ways of dealing with our waste such as
Community R4C
instead of outdated incineration. 
References :  

1 See  http://plumeplotter.com/news/hills/

2 "Using metal ratios to detect emissions from municipal waste incinerators in ambient air pollution data", table 8 page 8. http://www.sciencedirect.com/science/article/pii/S1352231015300753
3 UBB's Air Quality Assessment (Planning Application appendix 13.1) can be found
here
, where use of the Bristol Filton weather data is referenced. Note that Filton is approximately 40km from the Javelin Park site.
GLOSVAIN PRESS RELEASE - 9TH OCTOBER 2015
Gloucestershire County Council Ordered to Reveal Full Incinerator Contract Details
Campaigners opposed to the waste incinerator planned for Javelin Park, near Gloucester, have won a long-running battle to obtain the full details of the contract.
Since 2013 the Council had consistently refused to disclose large swathes of information in their contract with contractor UBB, because of "commercial confidentiality", claiming that the commercial interests of GCC and UBB would be prejudiced.
Now, following a ruling by the government's Information Commissioner, the Council is compelled to disclose the information it has been withholding.
Campaign group GlosVAIN and others have long sought the financial details held within the contract. These had always been blacked out or "redacted" in any publication of contract information made by the Council.
A further request for the full incinerator contract and business case was made to the Council under Freedom of Information (FOI) rules in Jan 2015. Following further refusal by the Council to release full details, a complaint was made to the Information Commissioners Office, which adjudicates on disputed FOI requests. Following a 5-month review of the case, the Commissioner issued his decision via a "Decision Notice" on 8th October.
To the delight of campaigners, the Decision Notice now sees the ICO order GCC to release all the information previously withheld in both the contract and business case. This is expected to include key financial information and key dates.
Campaigners are expecting the information by 12th November, with the Decision Notice stating that "the public authority must [disclose the information] within 35 calendar days" and that "Failure to comply may result in the Commissioner making written certification of this fact to the High Court […] and may be dealt with as a contempt of court."
Haresfield resident, Cos Ttofa, whose FOI request yielded the ICO decision, commented on the outcome. "The ICO ruling is great news. Once the Council release the information, we the public will finally get to see the full facts relating to this incinerator. It has been a long waiting game. The ICO had previously ruled that other councils had to disclose their incinerator contract details and GCC knew this. These precedents meant it was almost inevitable that the council would be compelled to release the information, and be shown to have been wrongfully and unjustifiably withholding it from the public for years. The public have every right to know how vast amounts of their money is planned to be spent."
Sue Oppenheimer, Chair of GlosVAIN commented, "The Council was wrong to hide this information from the public. The ICO is very clear that GCC claims that the commercial interests of the Council or UBB would be harmed are unfounded.
We should soon know whether or not the Council's claims of value for money from the incinerator and large contract cancellation costs are all hot air. We suspect that the information will support GlosVAIN's assertion that the incinerator is a dreadful financial deal for Gloucestershire taxpayers.   Available alternatives would be much cheaper, smaller, safer and more environmentally friendly. The Council's obsessive secrecy has always made us suspect that they have something to hide and are seeking to cover up poor financial decision making, by delaying release of this information for as long as they possibly could."
ENDS
Notes for Editors
The full Decision Notice issued by the Information Commissioners Office can be viewed here.

The Information Commissioner's office is the UK's independent authority set up to uphold information rights in the public interest, promoting openness by public bodies and data privacy for individuals. https://ico.org.uk/

More information about the history of GlosVAIN's attempts to obtain the incinerator contract can be found on its website here.

A "38 Degrees" petition demanding contract disclosure has obtained 4,700 signatures to date, evidencing the weight of public interest and concern about non-disclosure of this information to date.

Opponents have long maintained that that the full cost details of the largest, most expensive contract that GCC had ever entered into needed to be in the public domain, as the public had the right to know whether the Council was obtaining value for money.

A wide variety of figures have been cited by GCC's leaders in relation to contract cancellation costs, ranging from £60m to £150m, but none of these have ever been substantiated, whilst contract details have been withheld.

At the Council's Extraordinary Meeting that took place on 18th February 2015, many councillors voting on whether or not to terminate the incinerator contract, complained about the  lack of access to the relevant financial information. Campaigners cited this as a failure of local democracy.

Disclosure of the full contract, including termination costs, will help proper scrutiny of the soundness or otherwise of the case for continuing with the incinerator.

Former Secretary of State, Eric Pickles granted planning permission on Appeal on 6th Jan 2015, despite prior unanimous rejection of the proposal by the County Council's Planning Committee.

At an Extraordinary GCC meeting on 18th Feb 2015 the Council voted not to scrap the incinerator contract.

In 25th June 2015, Stroud District Council challenged Eric Pickles decision at the High Court. However, this challenge was confirmed as having failed on 10th July 2015, leaving the way open for the incinerator to start being built in the summer of 2016, with it expected to become operational in 2019.

Campaigners continue to battle against the plans despite the existence of planning permission, with GlosVAIN declaring its support for rival plans being progressed for the construction of an alternative to the incinerator at the same Javelin Park site, utilising a form of Mechanical and Biological Treatment of waste (MBHT). This project is named CommunityR4C. Further information is available on the project's website here.